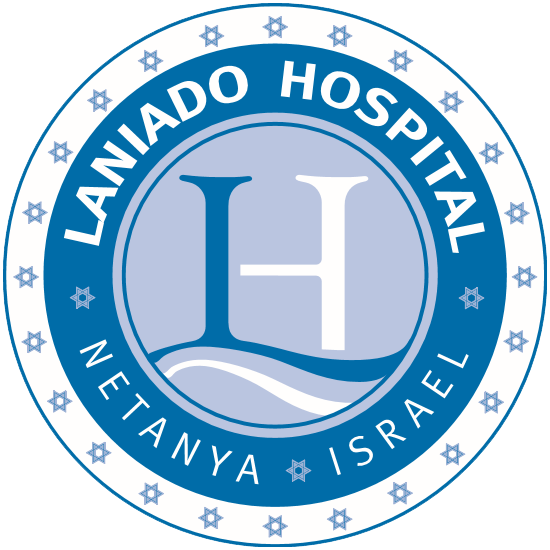 A new and exciting development in Laniado Hospital, Netanya, Israel:  Stem cells taken from a patient's blood and returned to his limb, successfully created new blood cells in the patient's body avoiding amputation of that limb.
This technology, a joint effort by BioGenCell and Laniado Hospital, benefits the treatment of Critical Limb Ischemia (CLI) – the insufficient flow of small blood vessels into the leg; a complication found mostly in diabetic patients and smokers causing gangrene and wounds on the foot, which in many cases leads to amputation of the foot, the complete limb or even death.
How does it work?  Blood is taken from the patient and removed to the Laboratory; stem cells are extracted from the blood – blood that has not previously been classified.  The stem cells are then reinjected into the muscle of the leg that in turn create new blood cells bypassing the blocked blood cells.  This leads to improved blood circulation which aids in curing bruises and prevents amputation.
The first clinical trial performed on humans included 5 patients in serious condition who were scheduled to undergo amputations without other treatment choices.  All the patients who took part in the trial showed improvement in blood flow to their feet and their wounds healed.  Furthermore, they could walk again and in general their quality of life improved.  Within 6 months the blood flow to their legs had improved by 150%.
Researchers pointed out that "during the trial period the patients treated with stem cells were not in need of amputations.  One of the patients transferred to Laniado from another hospital, who was diagnosed with no chance of recovery and was able to take only a few steps at a time, succeeded in walking and even dancing."
The next phase of research will include 25 patients with various profiles in a controlled environment.
Dr. Mark Niven, Director of the Diabetes and Endocrinology Department in Laniado Hospital, presented this research about 3 weeks ago at the International European Association of Diabetes Conference in Lisbon, Portugal: "I am very excited to begin the next phase.  I believe we are on the verge of a breakthrough of immense importance to millions of people throughout the world."
Dr. Yael Porat, innovator and CEO of BioGenCell said: "We have been working on the development of this treatment for several years, have successfully concluded all phases of the clinical research and trials and are now in the decisive phase.  I am proud to be one of the people involved and the be conveying this wonderful news to patients worldwide."
Nadav Chen, Laniado Hospital's new CEO, advised: "The research and development in Laniado Hospital is an integral part of our clinical work.  I laud the accomplishments of the Research Department and its staff and believe this to be a significant breakthrough that will affect millions of patients all over the world."